Children's Book Author and Freelance Writer

Gail E. Hedrick
COME SEE ME IN RICHMOND!!
A Celebration of Literacy & Science 

This FREE event is scheduled on Saturday, October 18, from 9:00 AM to 2:00 PM at the Greater Richmond Convention Center. Teachers who wish to attend this event must be registered for the Richmond conference; nonteaching personnel can register on-site. Librarians, parents, and children are invited to learn more about the importance of science and literacy, discover outstanding science children's books, and meet the authors who make science come alive. 
Click here
 for a list of sessions for this event.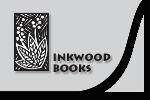 Here's a photo from my talk for Children's Book Week, at Inkwood Books, Tampa's amazing independent bookstore,
Tampa's only full service INDEPENDENT bookstore. • 216 S. Armenia Ave., Tampa, FL 33609-3310 • 813-253-2638
. Check out this amazing bookstore-great folks, wonderful setting, and fantastic selection of all things reading.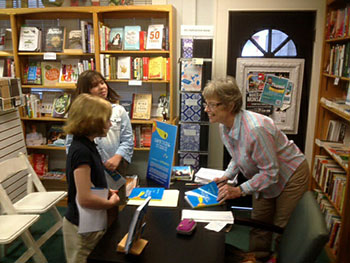 Please "Like" the Gail E Hedrick Author page on Facebook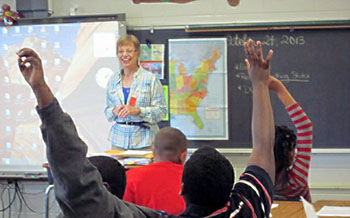 Thanks for dropping by my site. I put this up to share information with you about my writing and me. Look around and tell me what you think. I look forward to hearing from you!
Important Stuff:
-"Something Stinks!" NSTA Award Winner Released April 28, 2013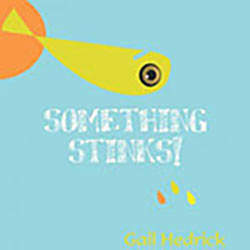 'Emily Sanders is a typical seventh grader – reluctant to see the summer end, she is dealing with BFF drama with her friend Leanne as she heads back to school in her small Virginia town and discovers that, well, Something Stinks!. When she stops by to see her Uncle Joe and Aunt Sylvie, Emily gets a whiff of something.

"The moment I stepped out of Mom's car I knew something was terribly wrong. I gasped as a horrible smell streamed up my nose. It was like that awful mix of odors that drift out of a dumpster behind a bad restaurant. The only problem was I was not behind a bad restaurant. I was at my aunt and uncle's apple orchard. "This is nasty!" I blurted out, and I pinched my nostrils shut."
Join Emily on the hunt to find out who killed the fish, her friendship, and why life in the seventh grade is far from simple.
Something Stinks! now available at Amazon.com and Tumblehome Learning.

Read an interview about Gail and the making of the book.
Author visits have begun! My first author visits were in Virginia, in Martinsville, near where Something Stinks! was set. Paul Collins, Martinsville Bulletin, covered the one at Rich Acres Elementary, Ms. Griffiths and Ms. Hearns 5th graders were full of questions, and ideas about writing. I had a blast, and please read this article at the Martinsville Bulletin.

***Teachers, please contact me directly regarding a visit to your school! ***
-Almost here! FarFaria, www.farfaria.com, is a subscription-based children's storybook app for the iPad, offering a huge collection of stories with more added all the time. The download is free and parents can try it out free for one month, then the subscription in $3.99/month. I have been lucky enough to do some writing for this company. My first story, A Fish Tale goes 'live' as an app the day after Christmas!